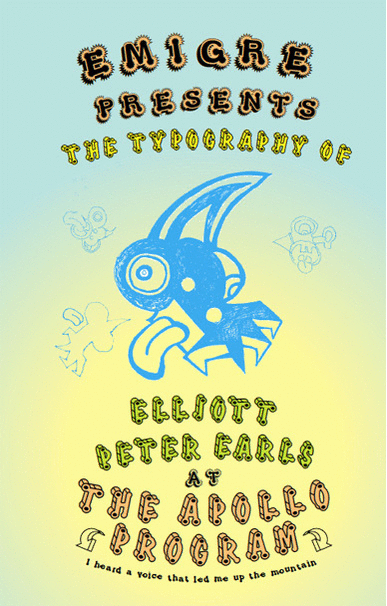 Free Type Specimens
We've added nine type specimens to our list of free downloadable PDFs!
These catalogs are from the early days of Emigre and include a slightly reconstructed version of our very first catalog of low resolution fonts titled "Digital Fonts" (1986); the original catalog design for Mrs Eaves (1996); and a reconstructed catalog for Base Monospace which was originally published as a poster (1997). The list also includes PDF versions of specimens that have long since sold out for such classic typefaces as Platelet, Keedy Sans, NotCaslon, Poppi, Dalliance, and The Apollo Program.
And, for those who prefer printed type catalogs, we are happy to announce that we are working with Gingko Press to publish a 752 page book of reprints of Emigre's most popular type specimens. The title of the book is Emigre Fonts: Type Specimens 1986-2016. It is due out in May 2016.