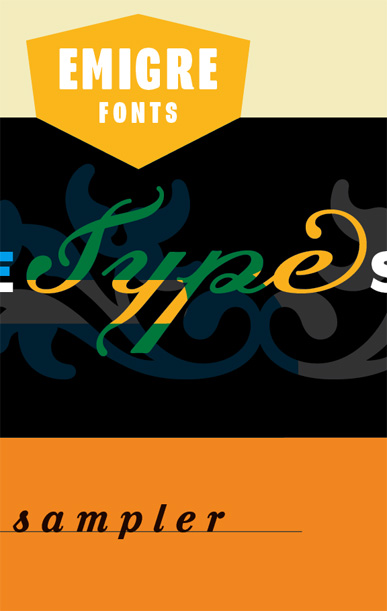 Emigre Fonts Type Sampler
If you missed out on receiving a printed copy of the latest Emigre type catalog, here is your opportunity to catch up. You can order a copy of this 64-page type specimen for only $3.00 ($10 outside U.S) and receive an additional five type specimens including the Mr & Mrs Eaves, Alda, and Vista catalogs. Or, if a printed catalog is not your cup of tea, or you're in a rush, you can now download a copy in PDF format for free.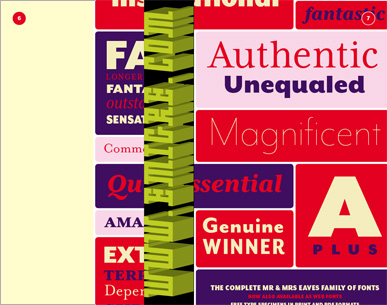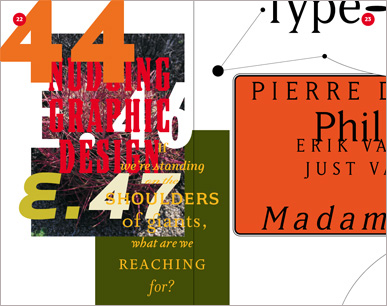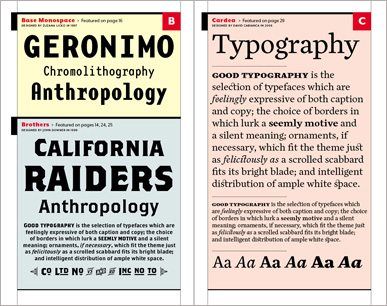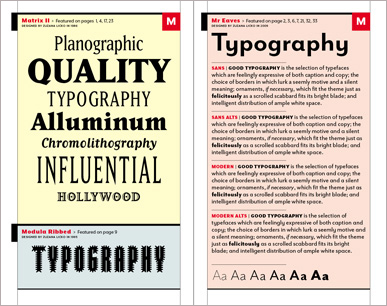 Emigre Newsletter
You can add yourself to the Emigre Newsletter emailing list. We use the Emigre Newsletter to help keep you informed of new products, services, and special limited offers.