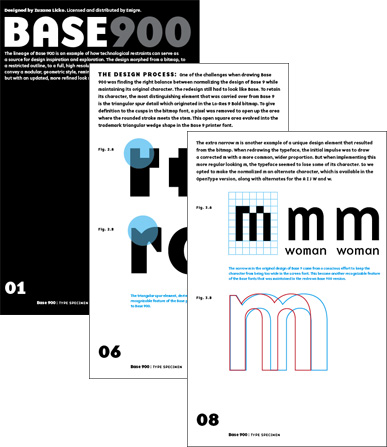 Base 900 Type Specimen
To celebrate the inclusion of Base 900 in the current Walker Art Center exhibit we have just added the Base 900 Type Specimen to our list of free downloadable PDF catalogs.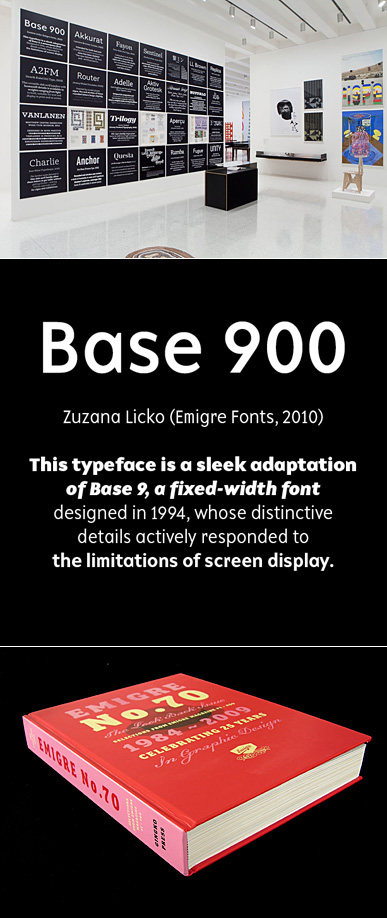 Emigre at The Walker Art Center, Minneapolis
The Emigre typeface Base 900 and the book Emigre No. 70: The Look Back Issue are featured in the exhibit Graphic Design: Now in Production at the Walker Art Center in Minneapolis. This major international exhibition explores how graphic design has broadened its reach dramatically over the past decade, expanding from a specialized profession to a widely deployed tool. Graphic Design: Now in Production is the largest museum exhibition on the subject since the Walker's seminal 1989 exhibition Graphic Design in America: A Visual Language History in which Emigre's work was also represented.
You can still purchase Emigre No. 70 directly from Emigre. But only 40 copies are left in our inventory (sold out elsewhere, including Amazon), so don't delay, act today!

Ceramic Vases
And, just in time for the holidays, a brand new offering of handmade ceramics by Zuzana Licko is now available. These one-of-a-kind vases, sake cups and bowls feature an assortment of colorful glazes applied to various shades of stoneware. Heights range from 2.5 to 7 inches.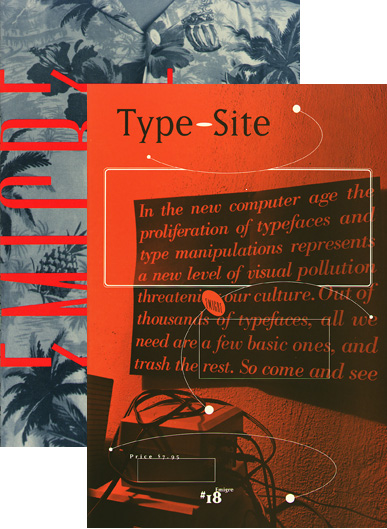 Emigre Magazine Back Issues
If you'd like to surprise your designer friend with a nice holiday gift, or want to complete your own collection with some hard to find back issues of Emigre magazine, now is your chance. We have made available a very limited number of issues that have long been on the sold out list. These were taken from the Emigre archives and will sell out very fast!
 
 



Emigre Newsletter
You can add yourself to the Emigre Newsletter emailing list. We use the Emigre Newsletter to help keep you informed of new products, services, and special limited offers.