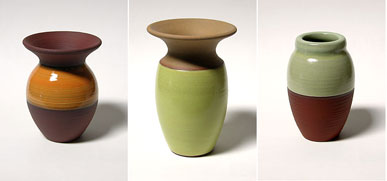 Handmade Ceramics by Zuzana Licko
A new collection of handmade ceramics by Zuzana Licko is now available. These one-of-a-kind vases are offered in a variety of colorful glazes applied to various shades of stoneware. Heights range from 2.5 to 6.75 inches.
Our ceramics are a perfect holiday gift, hand-made by the designer of the popular Mrs Eaves typeface. They tend to fly off the shelves, so don't procrastinate and place your order right now.

New Catalog Out Now!
If you haven't received our most recent catalog, you can order one here. Not Your Garden Variety Text Fonts From Emigre is a 32-page type specimen featuring Emigre's best selling text fonts. While flaunting unique details, the fonts displayed in this catalog should not be mistaken for just a bunch of pretty faces. They are proven workhorses that can handle most typographic challenges encountered in setting lengthy and complex texts.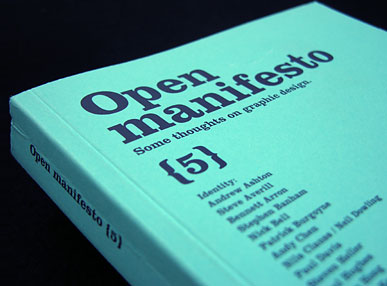 Recent Interviews with Emigre's Founders
We have posted a number of interviews on our website that have been published during the past few years. They include an in depth interview with Zuzana Licko for the French graphic design magazine Etapes, and two interviews with Rudy VanderLans; one that focusses on the production of the Emigre book published in the German design magazine Page, and an interview conducted by Kevin Finn for the alternative Australian design journal Open Manifesto.


Holiday delivery
For delivery by December 23rd, place your express order by December 19th. Holiday delivery is guaranteed only for express orders within the U.S.
 
 



Emigre Newsletter
You can add yourself to the Emigre Newsletter emailing list. We use the Emigre Newsletter to help keep you informed of new products, services, and special limited offers.