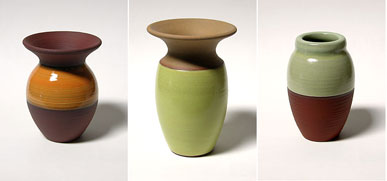 Handmade Ceramics by Zuzana Licko
A new collection of handmade ceramics by Zuzana Licko is now available. These one-of-a-kind vases are offered in a variety of colorful glazes applied to various shades of stoneware. Heights range from 2.5 to 6.75 inches.
Our ceramics are a perfect holiday gift, hand-made by the designer of the popular Mrs Eaves typeface. They tend to fly off the shelves, so don't procrastinate and place your order right now.