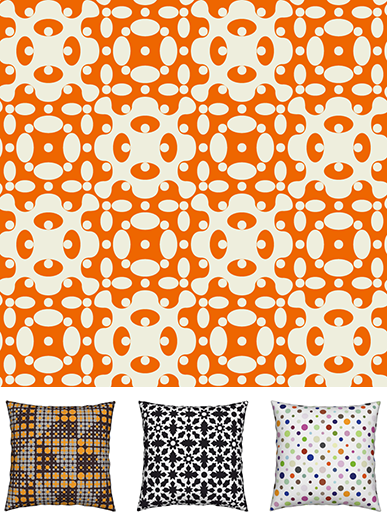 Fabrics and Pillows 06.20.2017

Zuzana Licko is applying some of her intricate pattern fonts to colorful fabric prints. Composed from Puzzler, Hypnopaedia and Tangly, these bold prints are now available as yardage and pillows.

You can choose from a variety of fabric materials, custom printed with Zuzana's pattern designs at spoonflower.

All prints in this collection are also available as pillows, napkins, or wallpaper at roostery.