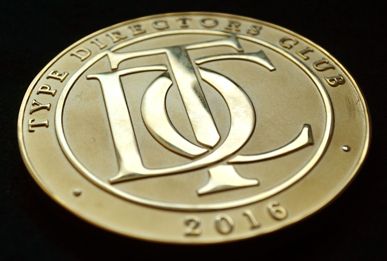 Emigre Wins TDC Medal 07.20.2016

On July 12th we traveled to New York City to receive the 29th Type Directors Club Medal. Over the past 49 years the TDC Medal has been awarded to individuals who excel in the field of typography and typographic design. We couldn't be more proud to be following in the footsteps of our personal heroes Matthew Carter, Erik Spiekermann, Herb Lubalin, Gerrit Noordzij and many other luminaries. The event was held at Cooper Union.

The video of our work, shown during the TDC Medal awards ceremony, was created by:
Creative Director — Graham Clifford
Editor — Danny Ameri (Very Nice Industries)
Music — Mystery of the Plain by Honey Barbara


Here's our acceptance speech:

32 years ago, in 1984, we printed five hundred copies of Emigre magazine #1, and we couldn't give them away, no matter how hard we tried. We had boxes full of leftover copies stashed under our bed for a long time. Fast forward to a couple of months ago, and out of the blue Carol Wahler calls us telling us we won the Type Directors Club medal. What happened in between those two events is like one big blur to us.

But there are some standout moments, and two of them include encounters with design icons from New York. I call them out because they were very important to us and our careers.

Steven Heller was the first person to ever mention Emigre in a short article that he wrote for I.D. magazine titled "Culture Tabs." He's been a huge supporter of our work ever since and opened many doors for us. He's also been a fair critic, never pulling any punches, always speaking his mind. We didn't always agree, but there's no doubt we owe a lot to Steven Heller.

The other icon is Massimo Vignelli. We never actually met him in person, but we got all tangled up when Massimo mentioned in Print magazine in 1994 that he hated our work. Actually, he didn't just dismiss it, he spent a good amount of time explaining why. That hurt our feelings at first, but in hindsight, the fact that Massimo Vignelli mentioned our work at all, made a lot of people pay attention to what we were doing. But the real import of his comments was the serious nature and passion of his critique. That passion was evidence of the heated discussions within design that existed then. And we miss those days.

So we were lucky to be working during a time when design mattered to people enough to speak their mind, and have serious discussions about design, and we feel fortunate to have been the recipient of their scrutiny. This medal notwithstanding, you learn a lot from people who take the time to criticize your work.

There are many other people who need mentioning here, since you don't get to this point all by yourself. Emigre has always been a collaborative project. Many of our typefaces were designed by outside designers. Countless contributors have worked on Emigre magazine. We often feel that too much credit is given to just the two of us. But the list is long and this evening is short.

Finally, we usually tell ourselves that awards like this don't mean much. They won't impress our clients. They won't make it easier to convince people that design matters. It doesn't justify raising our font prices. And I'm guessing that Massimo Vignelli would still be skeptical towards our work, TDC medal or not.

But when you get the call, out of the blue, informing you that you've just been nominated to receive the TDC medal, all that negative thinking evaporates and all you can think about is how amazing this is. And then you read the list of previous recipients, which includes some of the most iconic figures in design, and you're humbled, and you feel a little bit like a fraud, because how can you possibly measure up to these giants? Luckily, we're still alive and kicking, so we have time to catch up, and this medal is telling us we're on the right track.

Thank you very much Type Directors Club, thank you for this incredible honor, thank you Carol for your unending enthusiasm, thank you Graham for producing a wonderful montage of our work, and thank you all for being here.