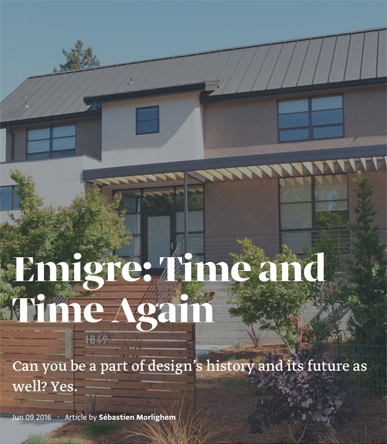 Fontstand Interview 06.15.2016

Check out the interview with Rudy VanderLans about Emigre's legacy and future on the Fontstand website. After more than three decades of activity, how does VanderLans see Emigre in 2016? And how does he feel about the aging of its body of work?

Also, read a well-considered reply by Stephen Coles on his Typographica website in response to Emigre's Fontstand interview.










Emigre Newsletter
You can add yourself to the Emigre Newsletter emailing list. We use the Emigre Newsletter to help keep you informed of new products, services, and special limited offers.