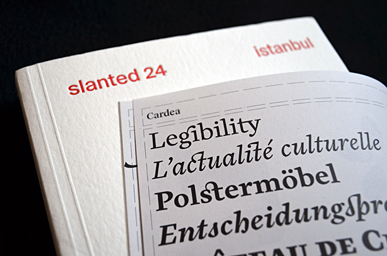 Cardea Making Waves 12.22.2014

David Cabianca's Cardea typeface is finally getting much deserved notice and is making waves. It was featured in the latest issue of the excellent German design magazine Slanted, and it was picked as one of FontShop's top 25 typefaces of 2014.










Emigre Newsletter
You can add yourself to the Emigre Newsletter emailing list. We use the Emigre Newsletter to help keep you informed of new products, services, and special limited offers.