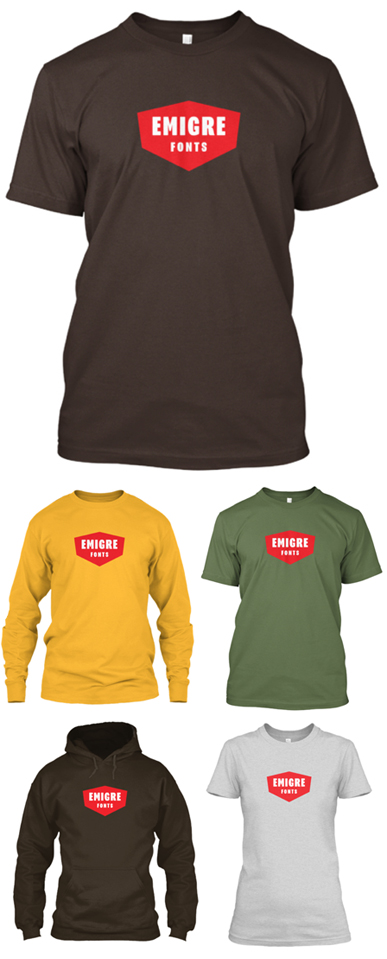 Emigre Fonts Wearables 10.27.2014

We're joining up with Teespring once again to offer a new wearable design. Show off your love for typefaces with Emigre's bold new Emigre Fonts logo shirts. Men's and women's Tees, Hoodies and Long Sleeved Shirts for every type of weather in a variety of colors. Prices range from $15 - $30. This campaign will end Wednesday, November 19th.

If you hurry, you can also still order the Design is a Good Idea shirts thru Tuesday, November 4th.