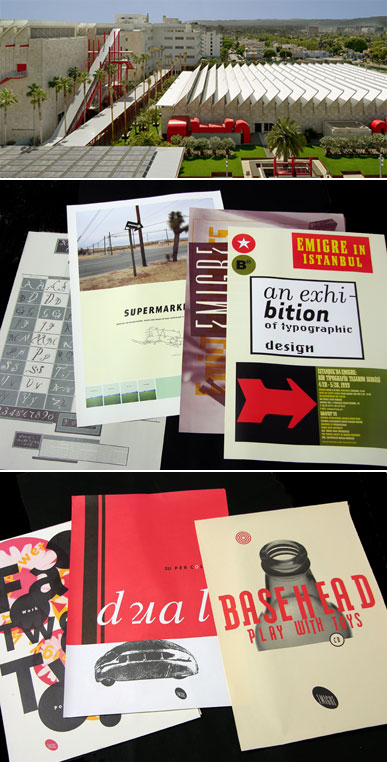 LACMA Acquires Emigre Posters 07.07.2014

All throughout the 80s and 90s, when we were having an absolute blast designing and publishing digital typefaces, books, a magazine, posters, music, and all kinds of graphic ephemera, we never stopped to think if the work would be of lasting value, let alone become museum worthy. We were enjoying ourselves too much to contemplate such long term thinking.

Luckily, there are institutions who dedicate themselves to thinking otherwise and who seek out exemplary work to preserve for posterity. So imagine our sense of pride and accomplishment when the Los Angeles County Museum of Art (LACMA) decided, in late 2013, to acquire the entire set of 32 Emigre promotional posters that broadcasted the activities that Emigre was involved in during the years 1984-2005.

The posters were purchased with funds provided by the Decorative Arts and Design Deaccession Fund and the Prints and Drawings Council. They have been acquired as part of the museum's new graphic design collection initiative, which is a joint project of the departments of Decorative Arts & Design and Prints & Drawings.

We will be forever thankful to LACMA. We also owe a great debt to Chuck Byrne, who was instrumental in bringing our work to the attention of the museum.

We only have a few poster sets left for purchase, although these include a subset of the complete set of 32 posters acquired by LACMA.

Also, check out Michael Dooley's article at printmag.com about LACMA's graphic design collection.