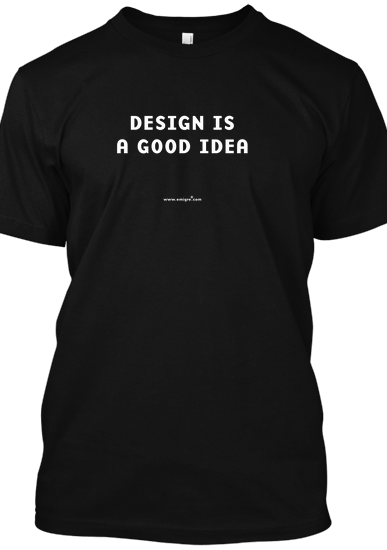 Design is a Good Idea 06.03.2014

It turns out that design is still a good idea. Due to popular demand, we are bringing back the "Design is a Good Idea" T-Shirt! This has been by far Emigre's most popular T-shirt design. It's been sold out for years, but we decided to bring it back due to continued requests from our customers. The great folks at Teespring.com will be producing and fulfilling the orders. White printing on a black Hanes Tagless Tee. Only $12.00 plus shipping. To place your order, go to Teespring.com/emigre










Emigre Newsletter
You can add yourself to the Emigre Newsletter emailing list. We use the Emigre Newsletter to help keep you informed of new products, services, and special limited offers.