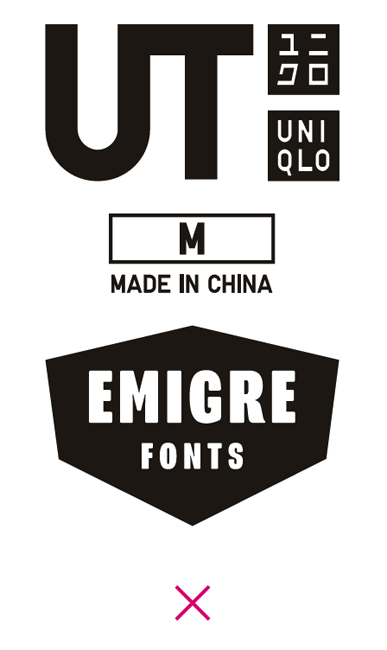 UNIQLO Loves Emigre 06.06.2014

Coming to a store near you! UNIQLO, the Japanese apparel outfit has always loved Emigre fonts. To underline their admiration, UNIQLO has recently partnered with Emigre to create a series of t-shirts, sweatshirts, caps, and totebags, using the beloved Emigre fonts. The tote bags and caps have just been released and are available in UNIQLO stores worldwide or can be ordered on the UNIQLO website.

T-shirts, based on the designs of Emigre's type specimen covers, will follow this Fall.