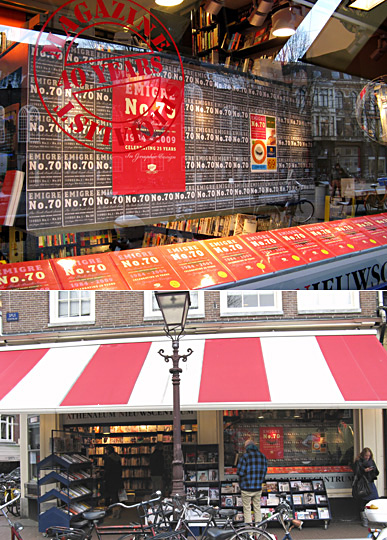 Emigre Book at Athenaeum Bookstore in Amsterdam 01.16.2010

We're super excited to see our Emigre No.70 book take up an entire window at Athenaeum bookstore in Amsterdam. Perhaps the best bookstore in all of Europe, Athenaeum was also the first store in Holland to sell Emigre magazine. Thank you Athenaeum!

Go check them out at Spui 14-16, Amsterdam.











Emigre Newsletter
You can add yourself to the Emigre Newsletter emailing list. We use the Emigre Newsletter to help keep you informed of new products, services, and special limited offers.