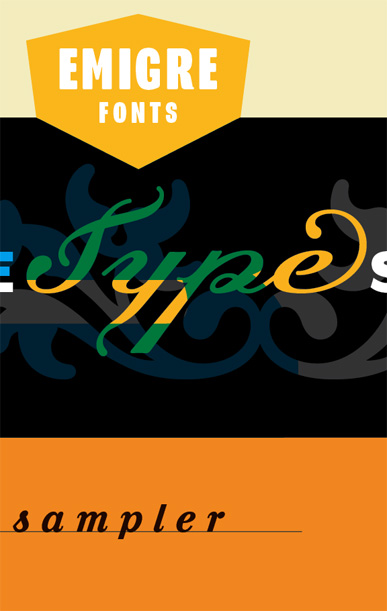 Emigre Fonts Type Sampler 02.26.2014

Sign up now to receive a FREE copy of the new 64-page Emigre Type Catalog! You can pre-order a free offset printed copy, which will be mailed to you in mid March (Within U.S. Only). Or, if you can't wait, you can download a free PDF version right now.










Emigre Newsletter
You can add yourself to the Emigre Newsletter emailing list. We use the Emigre Newsletter to help keep you informed of new products, services, and special limited offers.