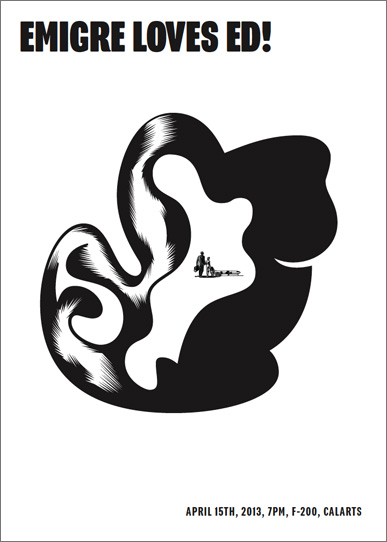 Emigre Loves Ed 05.05.2013

On April 15th, Ed Fella delivered his final lecture as a full-time faculty member at CalArts. To honor him, fellow professors and a handful of alums and friends of Ed designed posters to announce the lecture and celebrate his work. Above is Emigre's contribution.

Ed's been a great inspiration to Emigre over the years, and we remain proud to have released two fonts designed by him: the wonderfully idiosyncratic OutWest and FellaParts, a series of abstract doodles, one of which was used in the poster above.

Also, check out Michael Dooley's essay on Ed at Imprint.