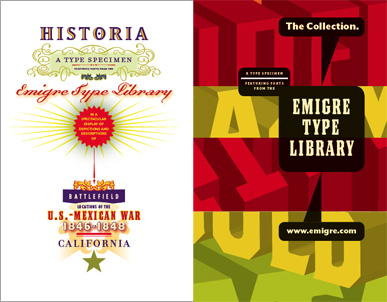 Talk of the Town 03.29.2013

Here's a round-up of recent mentions of Emigre in the press.

Check out Steven Heller's essay on Emigre in The Atlantic. The intro states: "Emigre Fonts, the cutting-edge type creators of the Macintosh revolution have become elder statesmen in a now-crowded field." The part about the field being crowded sure rings true to us.

Also, two of our recent type specimen catalogs struck a nerve with Eye magazine. Design critic Rick Poynor reviewed the Historia catalog, and Eye editor John Walters waxes poetic about The Collection catalog.