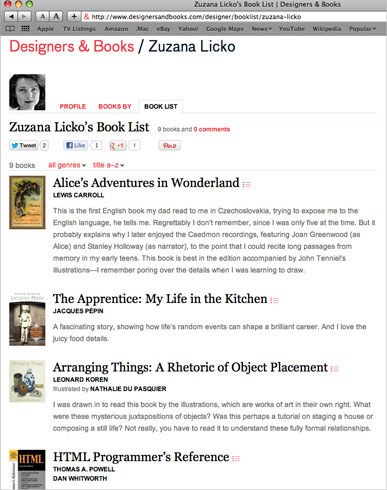 Designers & Books 08.22.2012

Designers & Books is devoted to posting lists of books that esteemed members of the design community have identified as personally important, meaningful, and formative. From Vitruvius to William Morris to Frank Lloyd Wright to Edith Wharton to Le Corbusier to Paul Rand, there has always been a particularly special and robust relationship between designers and books: reading them, writing them, designing them, collecting them, learning from them, and being inspired by them. Designers & Books celebrates that relationship.

Check out the list recently submitted by Emigre's Type Director Zuzana Licko.