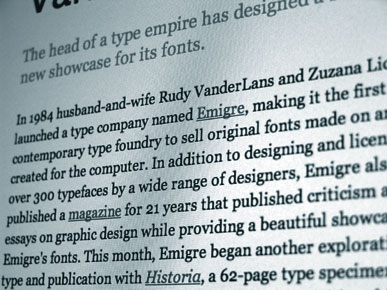 Emigre Featured on Fast Company Website 08.18.2010

Check out Alissa Walker's interview with Emigre's Rudy VanderLans on FastCompany's Design website.











Emigre Newsletter
You can add yourself to the Emigre Newsletter emailing list. We use the Emigre Newsletter to help keep you informed of new products, services, and special limited offers.