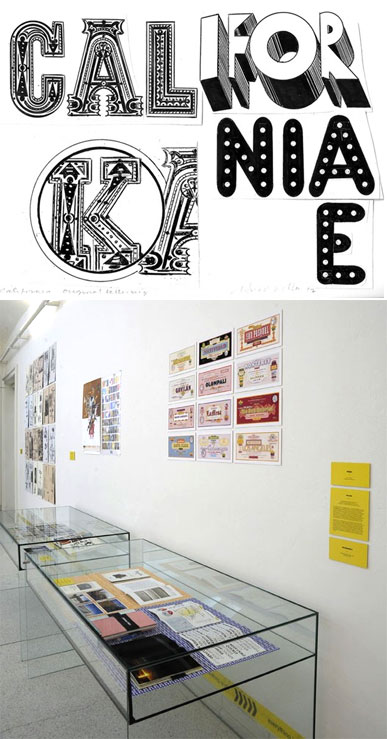 Emigre in Brno 07.24.2012

As part of the 25th International Biennial of Graphic Design in Brno 2012, designer Jon Sueda was invited to organize an exhibit featuring the work of California designers. Instead of creating a region-based exhibition aimed to capture significant work from The Golden State, "Work from California" focusses on "exceptional works that directly interpret or reflect upon California as subject matter. 'Work from California' offers a portrait of America's 31st state through the lens of graphic design. It examines the fascination that graphic designers have with California culture, as well as revealing something of the context, attitudes, and people involved, and the history of the place where the work was made."

We're proud to have our work featured along that of many of our California friends and colleagues such as Bob Aufuldish, Ed Fella (See graphic above), Green Dragon Office, Mr. Keedy, Geoff McFetridge, McSweeney's, Mike Mills, Gail Swanlund, Martin Venezky, and Volume Inc.

The show runs through October 28, 2012, at the Moravska Gallery, Brno.