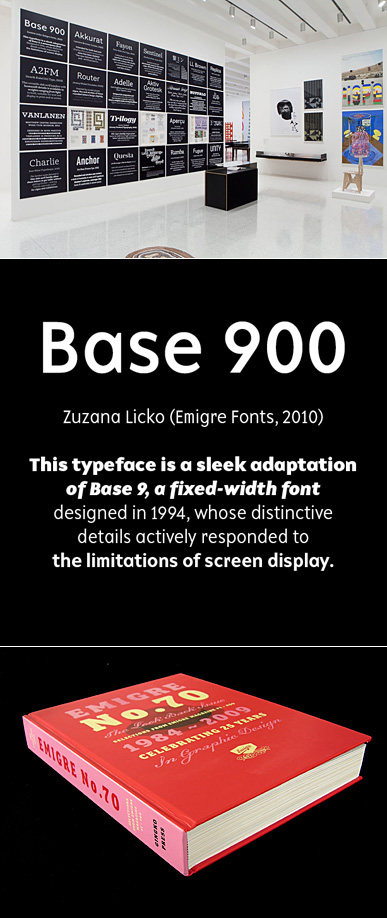 Emigre at the Walker Art Center, Minneapolis 11.11.2011

The Emigre typeface Base 900 and the book Emigre No. 70: The Look Back Issue were selected to be featured in the exhibit Graphic Design: Now in Production at the Walker Art Center in Minneapolis. This major international exhibition explores how graphic design has broadened its reach dramatically over the past decade, expanding from a specialized profession to a widely deployed tool. Graphic Design: Now in Production is the largest museum exhibition on the subject since the Walker's seminal 1989 exhibition Graphic Design in America: A Visual Language History in which Emigre's work was also represented.










Emigre Newsletter
You can add yourself to the Emigre Newsletter emailing list. We use the Emigre Newsletter to help keep you informed of new products, services, and special limited offers.