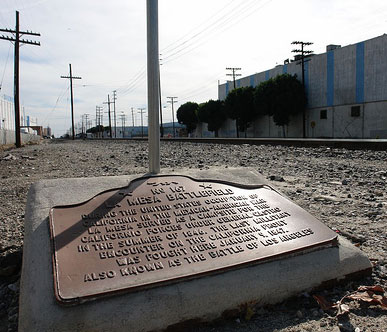 Lost Battlefield Marker Found 08.19.2010

This photo was sent to us by Scott Fajack, a very astute and observant reader of our recent Historia Type Specimen, in which Rudy VanderLans reports a missing historical marker designating the La Mesa Battlefield location in Vernon, CA. Thanks Scott!











Emigre Newsletter
You can add yourself to the Emigre Newsletter emailing list. We use the Emigre Newsletter to help keep you informed of new products, services, and special limited offers.