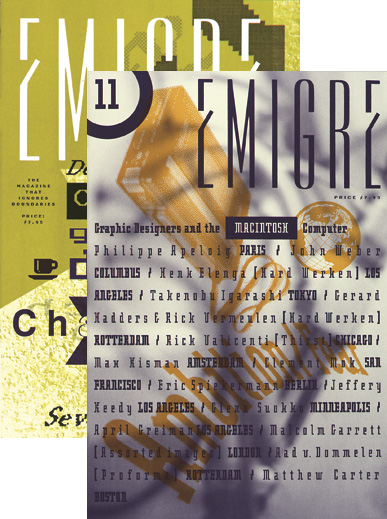 Emigre at Victoria & Albert Museum, London 10.12.2011

Emigre magazine issues #10 and #11 are included in the exhibition Postmodernism: Style and Subversion 1970-1990 at the Victoria & Albert Museum in London. This exhibit, which features work by the likes of Peter Saville, Frank Gehry, Philippe Starck, Robert Venturi, and Ettore Sottsass, sets out to answer the questions "What does postmodernism mean, and where did it come from?" And while some of its participants have tried to distance themselves from postmodernism, Emigre is proud to have been an active participant in this controversial movement which continues to defy definition.

Read Rick Poynor's review of the the exhibition here.