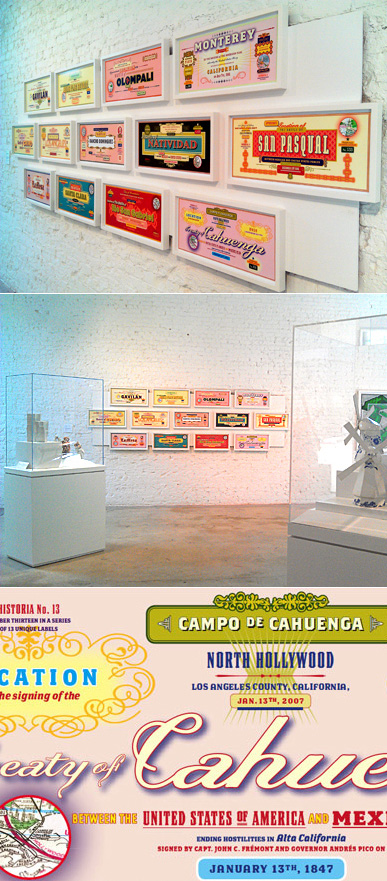 Emigre at Contemporary Art Museum, Raleigh, NC 10.10.2011

All 13 typographic labels designed for the Historia type specimen are included in the exhibit Deep Surface: Contemporary Ornament and Pattern at the Contemporary Art Museum in Raleigh, NC. Curated by Denise Gonzales-Crisp and Susan Yelavich the exhibition is comprised of works from 42 international designers and artists and speaks to the pervasiveness and relevance of pattern and ornament in graphic design, industrial design, fashion, furnishings, architecture and digital media.










Emigre Newsletter
You can add yourself to the Emigre Newsletter emailing list. We use the Emigre Newsletter to help keep you informed of new products, services, and special limited offers.