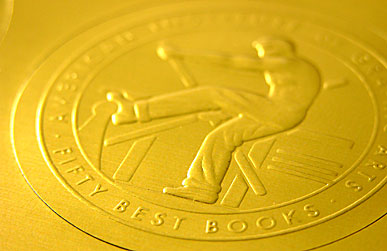 Books of Excellence 05.21.2011

When the AIGA decided to discontinue their annual design competition, "50 Books/50 Covers," in early 2011, members and non-members alike reacted en masse. Designers and publishers love the printed book, and a public petition to save "50/50" resulted in over a thousand signatures in only a few days convincing the AIGA to reinstate the popular competition.

It's inspiring to see this passionate interest in the art of traditional book making. And we're proud to be a part of this long running event, as Emigre and its publisher Gingko Press have been on the receiving end of two "50/50" Certificates of Excellence. In 2010 we received one for Emigre No. 70: The Look Back Issue. And in 2001 the award was bestowed on Supermarket.