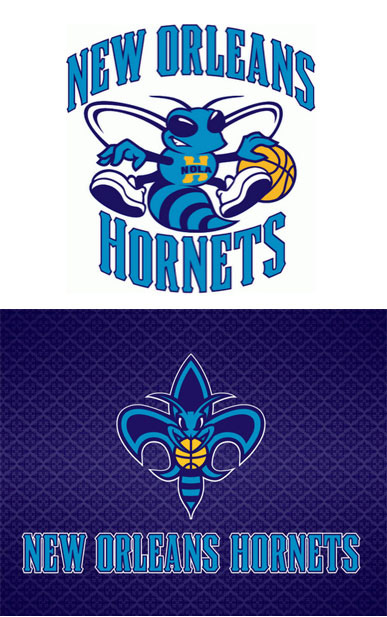 Council Holding Court in New Orleans 01.20.2011

The professional basketball team New Orleans Hornets unveiled an updated logo design last Fall (see above) created by Logo Design Next in collaboration with the Hornets, the NBA and the sporting good company Adidas. We're happy to see yet another professional sporting team picking an Emigre typeface for their identity. The main typeface used by the Hornets is Council designed by John Downer.

There's nothing like watching sports and seeing your own typefaces in action (literally). Below are three other professional sports teams donning Emigre fonts.

From top to bottom:
the Tampa Bay Buckaneers football team (Totally Gothic);
the Arizona Diamondbacks baseball team (Matrix); and
the Baltimore Ravens football team (Matrix Display).