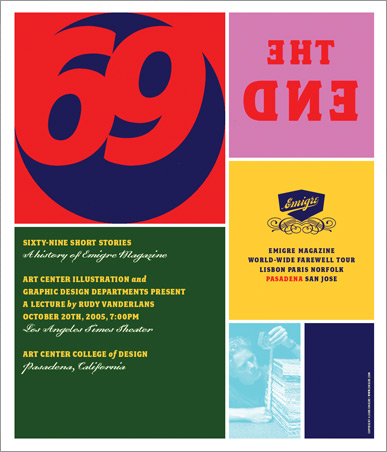 World Wide Farewell Tour 10.10.2005

Emigre magazine's editor/designer Rudy VanderLans concluded the last lecture of his World Wide Farewell Tour celebrating the publication of the final issue of Emigre. Lecture stops included Paris's Centre Pompidou, Lisbon's Design Bienale, Old Dominion University in Norfolk, Virginia, Pasadena College of Art, and San Jose State University.











Emigre Newsletter
You can add yourself to the Emigre Newsletter emailing list. We use the Emigre Newsletter to help keep you informed of new products, services, and special limited offers.