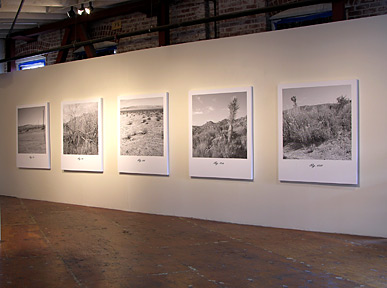 Emigre and Gallery 16 Present: 13 Big Western Landscapes
by Rudy Vand 01.16.2006

For this, his third solo exhibition, VanderLans further explores the form of landscape photography through a series of large size pigment prints on canvas.
Through January 16, 2006. Gallery 16, 501 Third Street, San Francisco, CA.











Emigre Newsletter
You can add yourself to the Emigre Newsletter emailing list. We use the Emigre Newsletter to help keep you informed of new products, services, and special limited offers.