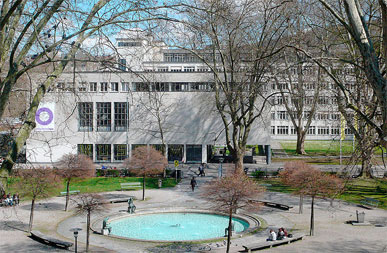 Emigre Magazine Preserved in Zurich 12.20.2010

Last month the Museum fur Gestaltung in Zurich acquired a set of Emigre magazine issues for its permanent design collection. Emigre couldn't be more proud to be a part of this esteemed bastion of design. Founded in 1878 as part of the Kunstgewerbeschule, the Museum fur Gestaltung Zurich considers itself to be Switzerland's premier design and visual communication museum, covering fields including design, furniture, fashion, graphics, photography and architecture. A complete list of institutions that hold sets of Emigre magazine in their collections can be seen here.











Emigre Newsletter
You can add yourself to the Emigre Newsletter emailing list. We use the Emigre Newsletter to help keep you informed of new products, services, and special limited offers.