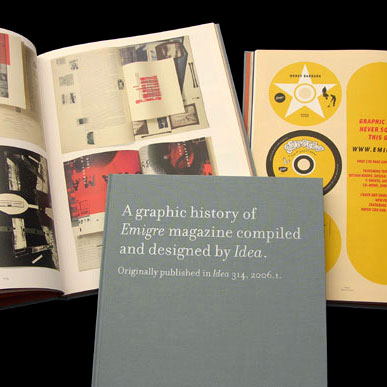 A Graphic History of Emigre Magazine by Idea 04.06.2007

The Japanse design magazine Idea presented a 132-page editorial on the history of Emigre magazine in their January issue (#314, 2006). To celebrate the occasion, Emigre produced a limited edition case bound version of the feature. For those of you who missed it (all 50 copies sold within one hour of going on sale) you may be able to order a copy of the regular version directly from Idea magazine.











Emigre Newsletter
You can add yourself to the Emigre Newsletter emailing list. We use the Emigre Newsletter to help keep you informed of new products, services, and special limited offers.