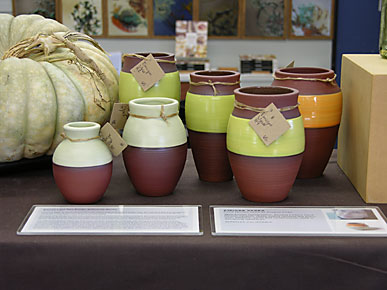 Emigre Vases at Heath Ceramics 03.20.2007

A selection of Zuzana Licko's ceramic vases are currently on display and for sale at the Heath Ceramics Factory Store in Sausalito. If you're in the Bay Area, stop by and check them out. Hours are Sunday through Wednesday, 10 - 5, Thursday through Saturday 10 - 6. Heath Ceramics, 400 Gate 5 Road in Sausalito, California.











Emigre Newsletter
You can add yourself to the Emigre Newsletter emailing list. We use the Emigre Newsletter to help keep you informed of new products, services, and special limited offers.