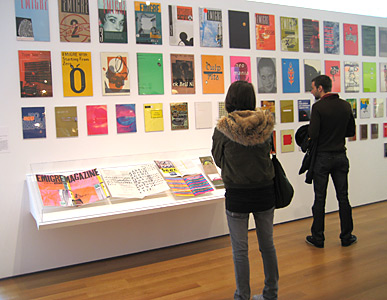 Emigre at the Museum of Modern Art, New York 03.29.2007

A complete set of Emigre magazine is on display at MoMA. Emigre Magazine, issues 1-69, 1984-2005 is part of the reinstallation of the Architecture & Design Galleries, entitled, Digitally Mastered. The galleries officially opened on November 22, 2006.
The Museum of Modern Art, 11 West 53 Street, New York.