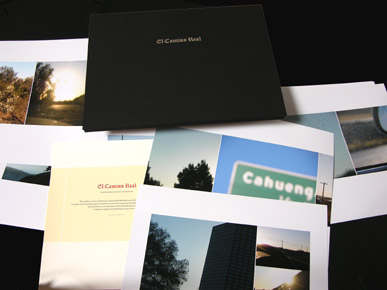 Emigre Photo Portfolio Presented at The Photography Show 2007 04.12.2007

Richard Moore Photographs will exhibit El Camino Real, a portfolio of new photographs by Rudy VanderLans. Organized by the Association of International Photography Art Dealers, The Photography Show 2007 will feature more than eighty of the finest dealers in fine art photography. The show runs from April 12 trough April 15, 2007.
The Park Avenue Armory, 67th Street & Park Avenue, New York City, NY











Emigre Newsletter
You can add yourself to the Emigre Newsletter emailing list. We use the Emigre Newsletter to help keep you informed of new products, services, and special limited offers.