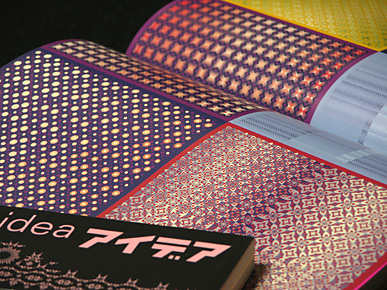 Emigre Featured in IDEA Magazine 01.12.2008

Zuzana Licko's pattern fonts and designs are prominently featured in the current issue of the Japanese design magazine IDEA. The issue (No. 325) is a visual survey of the "Natural History of Printers' Flowers." Copies of the magazine can be purchased directly from IDEA magazine.











Emigre Newsletter
You can add yourself to the Emigre Newsletter emailing list. We use the Emigre Newsletter to help keep you informed of new products, services, and special limited offers.