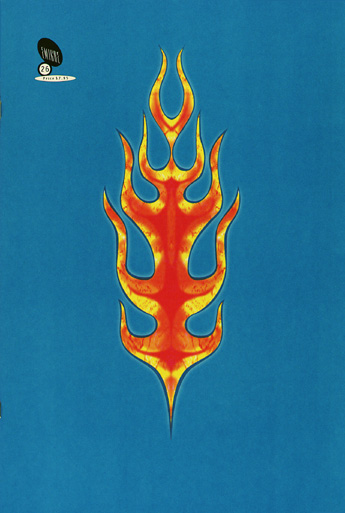 Celebrating its 10th year of publication, with issue 26 Emigre continues to highlight the experimental spirit that lurks within the field of graphic design.

Featuring an in depth interview with THIRST'S Rick Valicenti, who discusses his work for Gilbert Paper, his "propaganda that's good for human life," and self promotion, among other topics.

Then, an overview of the stellar typeface production of Italian designer Aldo Novarese, with a critical essay by Sergio Polano and Pierpaolo Vetta.

Keith Robertson muses on white space and asks: "How could something so minimal be invested with so much value?"

Also included are discussions with readers about the exportability of graphic design across cultural boundaries (in response to Emigre 25), as well as copyright and piracy.